Summer is all about tying your hair up into a bun, pulling up that pair of loose-fitting jammies, and falling in love with every page of a Nicholas Sparks' novel. But, what if we say pjs aren't the only choice of clothing for your sun-kissed days? Wouldn't it be one hell of an idea to look beyond the basics? Well, here we are to spoil you with options that are soothingly classic yet accommodate some new-age spice.
1. Casually Camis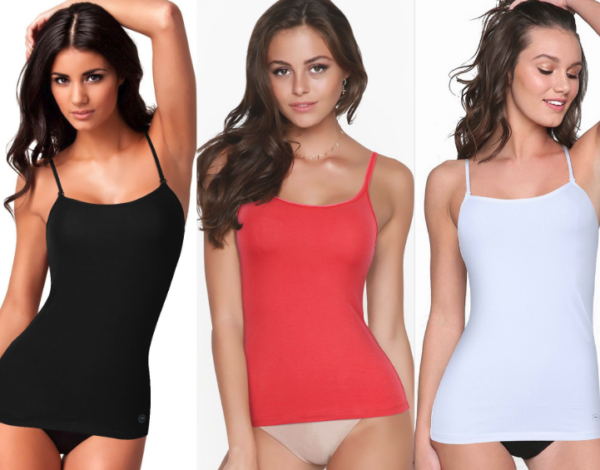 Judge it not by the sleeker bodyline it offers; Shyaway's camisoles rank high on breathability without a doubt. With spaghetti straps that are barely noticeable and a finish with softly-hemmed edges, these sleep-time wonders can be blindly relied upon. Moreover, when there is a plethora of colors you can choose from, we bet there's no way you could keep your hands off these summer softies.
2. Chill in a chemise
The most luxurious way to spend a summery night, chemises are worth every penny. With a perfect blend of polyamide and satin, these slip-ons have all the elements to slide over your skin with ease. The use of chemises dates back to the 1920s where women wore them as undergarments. Experience a posh evening with a glass of wine and mute the noisy world around you.
3. Keep it "short"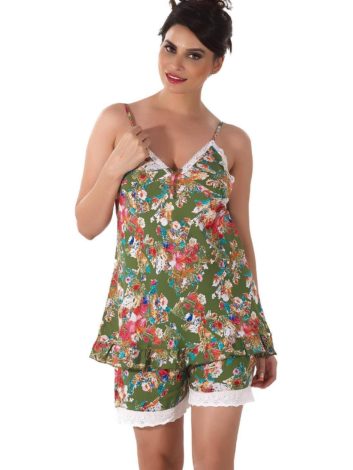 Some self-pampering would sound like the wisest decision with a pair of shorts. The cottony finish and the plunging neckline of this nightwear is something to cherish after a tiring day at work. What more can help you unwind the sleep-seeking soul of yours than this super-trendy favorite, especially, after a cold shower?

4. Blind love for a babydoll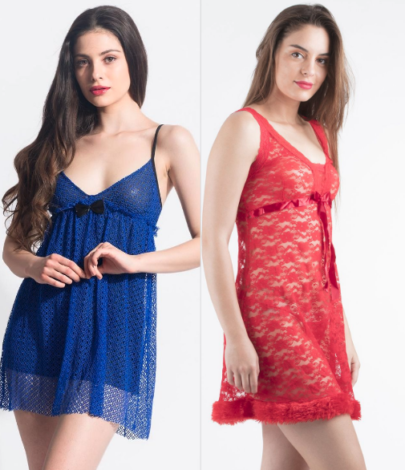 Who says summer sleepwear cannot be hot and steamy? Babydolls are a clean winner this season with feather-light fabrics for you to raise the temperature on an already tropical night. Forget those baggy pants for a while and put on these sensual beauties. From ruffles to robes, our collection is impeccably huge for you to deny owning one.
5. Lounge in style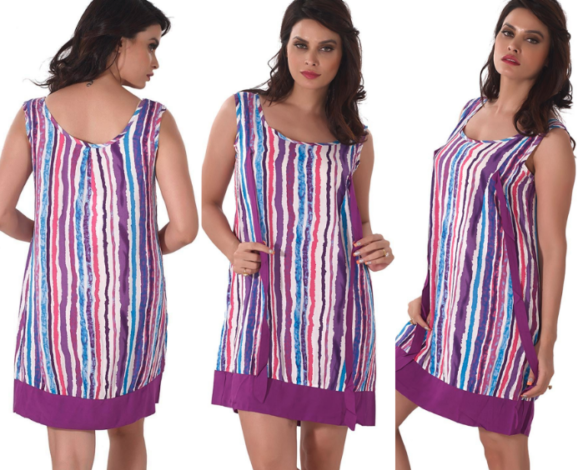 Lazing around the house has never been this funky. We guess it's time to think beyond those boring nighties. A scooped neckline, vibrant dyes, and breezy sleeves to its credit, this one-piece favorite is a delight to wear not just on a summer night but also for every other time you want to lounge.
With these lovely summer beauties to slip into, why fall in love when you can fall asleep? 😛