What to wear when working from home? Do you stay in your pyjama all day? Do you look disheveled? Do you even shower? Some first-time work-from-homers are enjoying the relaxation of their formal workwear because dress codes have a different meaning while working from home. Many women are trading business pants for shorts, stiff kurtas, and churidar for pyjama sets, jeans & shirts for Capri set. What according to you is the perfect work from home outfits?
In the wake of the COVID-19 outbreak, people have been following social distancing, working from home, and most of them are in self-quarantine. Staying at home has officially become the new trend of 'going out.' As most of us are at home in self-isolation, this the time to invest in the best work from home outfits. Staying home has become more important than ever, and there's a shift in our Nine-to-Five wardrobe (workwear). You might have known how pyjamas revolutionized street style fashion, now they have revolutionized the work from home fashion trend!
We know you are struggling to stop yourself from finishing off the chocolates and snacks stocked at home. Knowing what to wear is also one of the difficulties associated with working from home. Should you bother to get dressed at all? Should you pull out those comfortable shorts from your wardrobe? You might have heard a lot of work-from-home professionals wearing business attire from the waist up and casual clothing from the waist down!
Pajamas For Work From Home
Let's not waste a perfectly ironed kurthi and workwear on a 15 minutes official video conference. Embrace your work from the home look that prioritizes comfort, elegance, and functionality. We have a huge collection of loungewear you can wear to your next Zoom meeting!
Best Work From Home Clothes for Women 2020
Do you know what to wear throughout the day? Start your Mondays in casual whites, Tuesday in red, Wednesdays in green. Opt for yellow on Thursdays, pink on Fridays, and bright black on Saturdays. Spend your Sundays in red home-wear clothes for ladies. Find a complete guide on your work from home outfits for 7 days a week. Level I lingerie is a perfect choice for work from home. Find our your lingerie level now!
Work from Home Outfits for Casual Mondays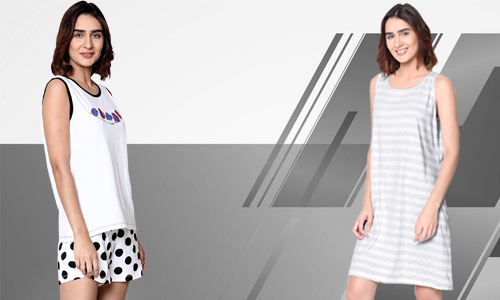 Focus on your 'above-the-desk-look' pairing work-friendly tops with comfier shorts. Wear a sleeveless nightgown which is great and affordable find.
Perfect Work-From-Home Outfits for Tuesdays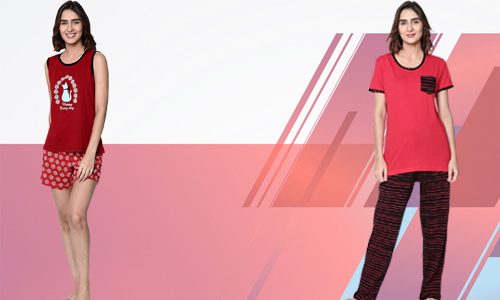 Sending a few morning emails in pyjamas are fun! You can keep it casual and wear some softest pyjamas and shorts sets around. You can make a work-from-home statement without being too loud.
Pajamas for Work from Home Wednesdays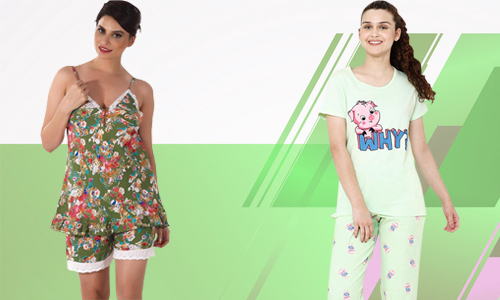 These are the perfect combination of comfort and affordability. Choose these styles because they are the easiest way to get dressed for work from home. Do you experiment with a lot of new recipes during lockdown? We have got some lingerie recommendations for your Masterchef talents.
Thursdays in Comfortable Pyjamas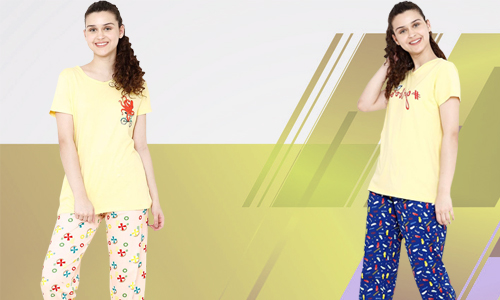 You'll want to live in these yellow pyjama set. Whether you decide to wear them while lounging on the sofa or at your work desk, these pyjamas are almost too good for your work from home days.
Fun Fridays with the Best Work from Home Outfits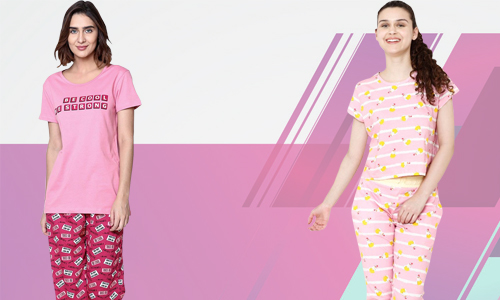 While it can be tempting to dress from the waist up while working from home, investing in these long style pyjamas are essential. These staying home essentials are comfortable and promise to give you a nice silhouette.
Saturdays in Super Cool Work from Home Outfits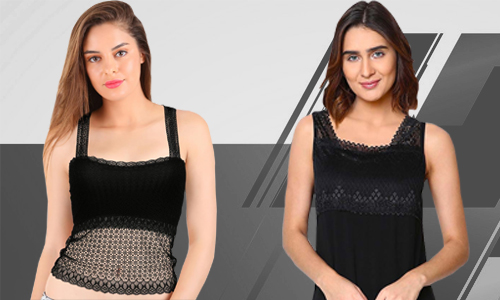 Consider these glamorous alternatives for your non-working Saturdays. Crafted with natural fabrics and lace, this minimalist loungewear is perfect for all-day lounging.
Relax on Sundays with the Best Home-Wear Clothes for Ladies
These feminine designs and ladylike lace designs will bring joy to weekends. Made from quality fabrics and lace mesh, this loungewear provides the ultimate excuse for a lazy day spent inside. While you are relaxing, we'd like to know your lingerie stories.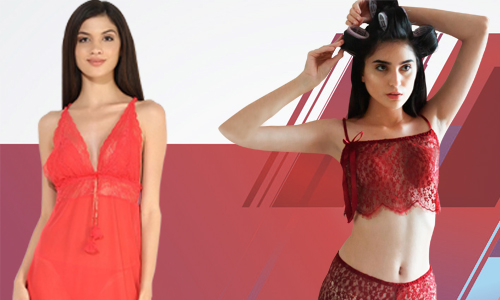 Don't you think pyjamas are the new work from home outfits? If you are looking for inspiring nightwear, pyjama sets, shorts, and babydoll, head to Shyaway.com. In the warm quarantine days, you should switch from formal attire to casual ones to lounge around the house.