How many of you remember playing with the iconic "Barbie" doll with a slim waist and long, slender legs? This doll, which hit the shelves more than 60 years ago, is still rocking! And the movie "Barbie," based on the fashion doll, is to be released in theatres on July 21, 2023. Margot Robbie plays Barbie," and Ryan Gosling portrays the role of "Ken," Barbie's boyfriend. The film is directed by Greta Gerwig. When photos of Margot Robbie in hot pink went viral, the "Barbiecore trend" started in full swing. Now, let's look deeper into this current trend and see how rocking the Barbiecore trend is the new normal.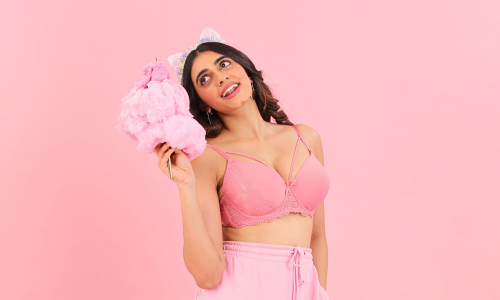 A Closer Look at the Barbiecore Trend
"Barbiecore" is not only a current trend but also a fashion statement. In a nutshell, it is dressing up in pink, which is the colour of Barbie's identity, and accessorising accordingly. It also involves wearing any accessories in pink or dyeing your hair pink. In fact, it is all about "thinking pink."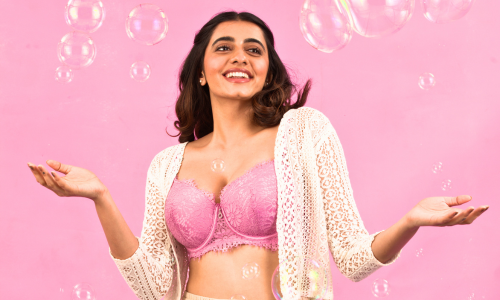 The bold and bright pink is being embraced by celebrities worldwide. From Kim Kardashian to Aishwarya Rai Bachchan, everyone is into embracing the Barbie fashion style. The red carpet is full of stars decked out in pink from head to toe. Simply put, pink reigns in hot couture across the globe.
In this blog, we will offer you some fashion advice for pulling off the Barbiecore trend. So, off to Barbieland, then!
Barbiecore Fashion Choices from Shyaway
If you wish to dress according to the Barbiecore trend, it is not going to cost you a bomb. There are a variety of lingerie collections from Shyaway that can help you dress up according to the trend.
So, let's begin with our shopping for Barbie-inspired fashion at Shyaway right away!
Hot Pink Bra Collections from Shyaway
The Barbiecore trend includes hues like fuchsia and magenta in addition to bright pink. Take a glimpse at the following lingerie options from Shyaway that can help you flaunt the Barbiecore trend with ease. If you need your exact bra size, use our bra size calculator.
Shyaway's lingerie and nightwear sets in pink are both comfortable and affordable. They are durable, too. Try this Susie Candy Pink Push-up bra! It has a plunging neckline. Go ahead and pair it with a pretty pink outfit, and at the same time, keep rocking the Barbiecore trend!
Balconette bras have wide-set straps, and they are used to complement any outfit with a broad neckline. Try this Susie Magenta Lace Balconette Bra from Shyaway.
If you are flaunting a pink T-shirt for a getaway with your friends, try this Susie Candy Pink Wired T-shirt bra from Shyaway! The padded finish helps avoid nipple show, and the wired feature gives you enhanced support.
Lovely Pink Nightwear from Shyaway
Nightgowns and nightwear sets from Shyaway provide you with support and comfort. They help you relax and snuggle in for a peaceful night's rest after a long day. Take a peek at the following nightwear and sleepwear options from Shyaway:
A camisole is a multi-purpose piece of clothing. You can wear it to add layers to your outfit, or you can use it as nightwear too. If you have a sheer pink top, you can pair it with this Susie Tickled Pink Lace Neck Camisole.
Baby dolls are pretty, feminine, and sensuous. Make your sleep time more enjoyable and romantic by opting for this Shyle Coral Pink Babydoll with a Satin Bow.
And here's an off-shoulder baby doll for you! This Shyle Pink Lace Off-Shoulder Babydoll is awesomely beautiful, and you can enjoy wearing it throughout the night. Check it out!
The Barbie Trend is for Everyone!
The Barbiecore trend is for all ages. Whether you are just a child playing with a Barbie doll or an adult looking forward to watching the movie (or embracing the craze), the trend is for everyone. There is no rhyme or reason for getting yourself dressed in bright pink or flaunting your style with a fuschia-coloured handbag. It's just pure fun and a way to express your style. Therefore, don't hesitate to wear that gorgeous pink pantsuit to your office. And don't forget to pair it with one of Shyaway's lingerie styles we have suggested for you. Just do it and make them all take a second glance at you!