Seamed or a Seamless Bra?
It all depends on the varying requirements of women but seamed bra has been a staple in the wardrobe of Indian women for ages. Both the variants have a place in a woman's wardrobe but at the end of the day, what matters the most is a bra that fits well and offers good support.
This article will cover everything you need to know about seamed and seamless bras and why the seamed bra is preferred over a seamless bra.
What Is a Seamed Bra?
Seamed bra, otherwise known as cut and sew bras is crafted with more than one piece of fabric. The seams on bra which are a result of the pieces of fabric being sewn together provide shape and support to the breasts.
There are 4 different types of seams and each type has its own purpose.
1. Horizontal seams
Horizontal seams offer projected and conical shape to the busts.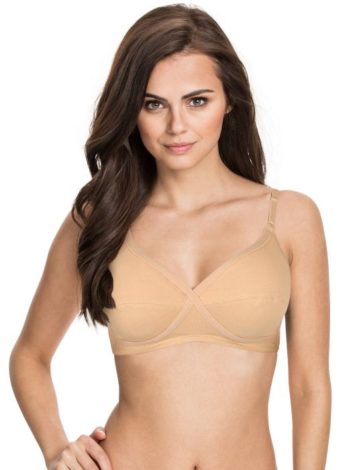 2. Vertical seams
Vertical seams on bra lift the bust and offer good support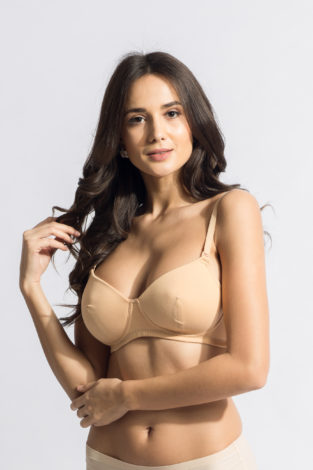 3. Diagonal seams
Diagonal seams on bra lift the breasts and create a more centered and up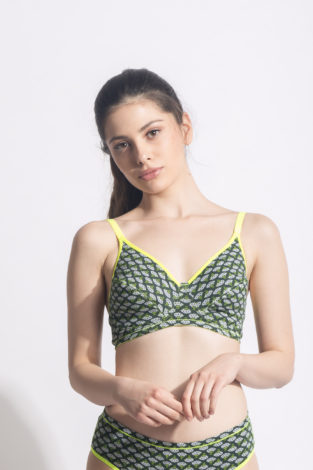 4. Transverse seams
They provide a rounder and fuller look to the breasts.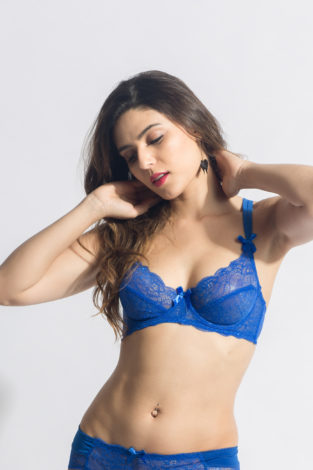 What Is a Seamless Bra?
Seamless bras are made of a single piece of fabric that has no seams running over the cups. The benefits of a seamless bra are its lack of seams that provide a discreet and flawless look under thin clothing.
Types of Seamless Bra
1. Padded cups
These bras come with homogeneous foam padding to add volume and definition to the breasts.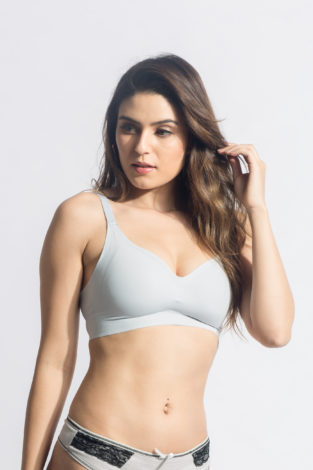 2. Molded cups
Molded bras are nothing but the intimates whose cups are machine molded unlike the ones made through the conventional cut-and-sew methods. The molded cups regain their shape even after being deformed.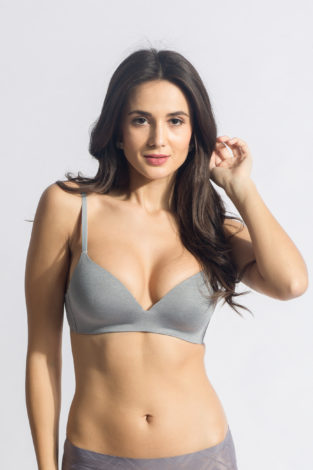 Seamed vs Seamless Bra
|  Seamed bras | Seamless bras |
| --- | --- |
| Cups are made of two or more pieces of fabric | Cups are made of a single piece of fabric |
| Offers superior support | They have no seams |
| Offers superior support | Offers minimal support comparative to seamed bras |
| Seams are visible through clothing | Doesn't show over clothing |
| Perfect for ethnic and everyday wear | Preferred under thin garments |
Why Do Women Prefer Seamed Bras?
Though women don't go for a bra that shows underneath their outfit, the majority of them prefer seamed bras. 
Regardless of women opting for seamless lingerie that is known for its sleek look, the majority of women prefer seamed bras over seamless. Many benefit from wearing a seamed bra, especially women with fuller busts or the ones who use D and above cup sizes. These bras are constructed with two or three-section cups that offer great support. The different seam sections accentuate breast types as the cup is formed with separate fabric pieces of different properties.

Fit and Support
Seamed bras provide better lift and support than a seamless bra. The more seams the greater the support. The fit can be tricky in a seamless padded bra as the breast may not fill the cup completely, whereas a seamed bra provides comfort and an adjusted fit.
Size and Shape
Sizes for seamless bras usually stop at a G cup, because a single piece of fabric cannot hold unique breast shapes without compromising comfort. But the multiple fabric pieces of a seamed bra are tailored to fit busts of any shape, provide support and improve your natural shape; therefore they are available in a different range of sizes.
Comfort
Speaking of comfort, seamed bras ensure that the breast tissues are well contained in the cup with enhanced comfort. With the right choice of fabric, seamed bras can also be used as everyday wear. 
Whether you are a woman with small or large busts, a seamed bra is an ideal choice with its seamed sections molding unique breast shapes.