If you have close-set breasts, finding the perfect bra isn't always an easy task. There are so many factors to consider besides fit. Things like gore, cup size, and underwire make all the difference in shaping your breasts. Above all, having a close-set breast shouldn't be a point of insecurity, and that's why we have come up with a list of bras for close-set breasts. From low gore to J-cut plunge bras, we made sure to include all possibilities for a super flattering look.
What are the Characteristics of Close-Set Breasts?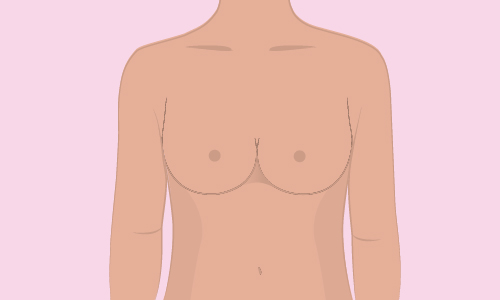 Breasts sit closely together with little to no gap in the middle.
It gives a uni-boob appearance.
There is no or very little separation between the breasts.
The breasts appear voluminous.
The cleavage line is clearly visible.
There's a lot of distance between the underarms and the breasts.
The shape of the breast is often round and full.
How Do You Know if You Have Close-Set Breasts? 
Finger Test: Put two fingers between your breasts, and if your finger touches both breasts at the same time, you have close-set breasts.
Mirror Test: Stand up straight with no bra on; if the breast tissue sits in the centre of your torso, you have close-set breasts.
What are the Most Common Bra Problems with Close-Set Breasts?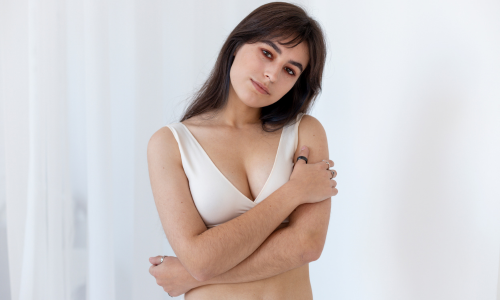 The most common problem with a close-set breast is finding bras with centre gore that lay flat against the chest, as there is hardly any space between the breasts. To solve this, you need to wear bras with a lower centre gore.
The other problem with this type of breast is the uni-boob appearance. You will need bras with deeper cups and a plunging neckline to separate two breasts and create distinction.
Chafing is also common for women with this type of breast due to excessive sweating and rubbing of the breasts. You need to consider all the above factors before choosing your bra.
The Best Bras for Close-Set Breasts
1. Underwire Bra with Low Centre Gore
An underwire bra with low gore creates a clear separation between the breasts. It holds the breasts in separate cups and pushes them slightly away from the middle. If you wear the right size, the wires will lie comfortably under the breast tissue and provide a gentle lift.
2. Plunge Bra with J-Shaped Wires
A plunge bra with J-shaped underwires is ideal for this type of breast because it creates natural cleavage without pushing the boobs together. It gently lifts the breast and offers ample support to close-set breasts without pinching or pushing the breast tissues.
3. Balconette Bra with Narrow Centre Panel
A balconette bra with horizontal cups, low gore, and distinguishable cups holds the breasts apart. The cups are close together, and the ends of the wires touch the top of the cup to create a rounded appearance and good lift. The straps of the balconette bra are set wider to create a gap in the middle. All these features make the balconette bra a perfect choice for close-set breasts.
4. Strapless Stick-on Bra
If you don't want to cover your entire breasts, you can wear a stick-on bra. It covers your nipples and some parts of your breasts without affecting their natural shape. Women with larger breasts can enjoy this bra without worrying about the shoulder straps constantly biting into their shoulders.
5. Everyday Full Coverage Bra
The height of the centre panel in this full-coverage bra is lower than in a traditional bra. It is a good choice for close-set breasts, as it can support breasts that are close together and create a more natural shape. Full cups with low gore also provide excellent coverage and support. The triangle-like cups make it a comfortable choice for all-day wear.
We understand how important it is to feel comfortable in a bra. These bras for close-set breasts are ideal for daily wear and celebration. Always choose bras that suit your breast type for a comfortable fit.