Here is the penultimate Thong Vs Hipster blog because the ultimate decision will be yours to make! Get to know the difference between thongs and hipsters now!
What's the Difference between Thong and Hipster?
Thongs and Hipsters belong to different worlds. You can have the best of both these worlds if you know the difference, advantages, and disadvantages.
Fabric 
Hipster panties are usually made of cotton, nylon, polyester, spandex, and other fabrics that can stretch, observe sweat, and dry fast at the same time. They are available with or without prints, lace, or detailing while having broad and firm waistbands.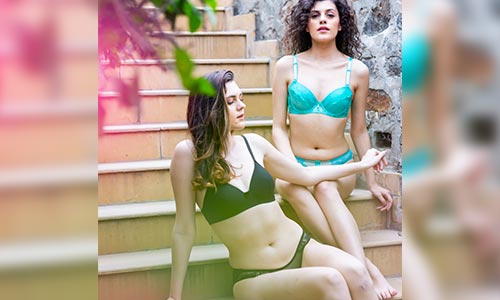 Thongs are all about style and pampering, they too are made of breathable fabrics such as cotton and spandex but they are primarily designed to achieve style over everything else. Thus, thongs are always beautified with quirky prints, cute tiny bows, sleek waistbands, and edges. (Even the plain ones have a unique charm to them.)
Coverage 
Hipsters stand in between boyshorts and bikinis. They are high-waisted like boyshorts but aren't essentially granny pants either, they cover most of your cheeks to make them look sexy in a shy way.
On the other hand, thongs are all about looking sensuous in a bold way. They leave nothing to the imagination on the backside while covering most of everything else. They are low-waisted and anybody with a navel piercing would look mesmerizing in a pair of thongs.
When Should You Wear Hipster Style Underwear?
Hipsters can be worn under any outfit regardless of the positioning of waistbands because hipsters can be high waisted, mid waisted, or low waisted. They are suitable for any type of climate as well. Best of all, period panties usually come in hipster styles. Who wouldn't love stain-free menstruation!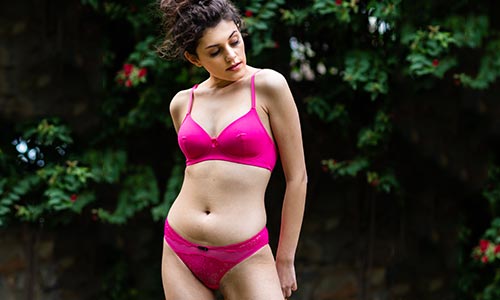 When Should You Wear a Thong?
What is thong underwear? Thongs are similar to bikinis. They are worn as stand-alone, or under wrap skirts by water bodies like a beach, lake, or pool. But current trends have inculcated thong-style panties into a daily routine because why not? Just the thought of wearing a thong gives a confidence boost regardless of the situation. 
Find out more here.
Hipster vs Thong 
Features and trends aside, let's talk about functionality and practicality.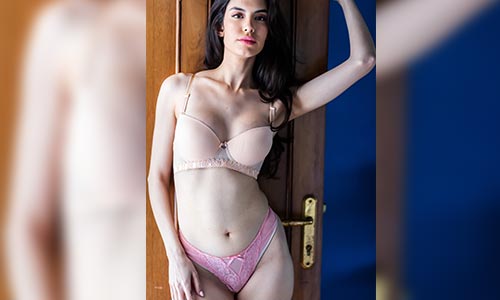 Advantages and Disadvantages of Hipster Underwear
Hipsters are the primary choice of panty style for women across the world and here is why:
Advantages
High sides provide a jiggle-free experience.

High coverage shapes your derriere. 

You can choose between

high, mid, or low waist hipsters

to go with your choice of outfit. 

They are crafted to be comfortable and fashionable. 

Period panties are a blessing disguised as panties.
Disadvantages
Hipsters are chic but routine. They aren't typically made for special days.

Plus size women may need to choose between mid or low hipsters for a rash-free tummy. (Don't worry tummy tucker shapewear has got your back.)   

Lean women may look leaner in hipsters. 

Panty lines may be visible under form-fitting outfits. 

Hipsters don't match a pregnancy panty and are not ideal to be worn after a C-section.
Advantages and Disadvantages of Thong Underwear
Thongs follow hipsters closely because Hollywood has influenced us all enough and here is why:
Advantages
Thongs are super hot to wear, especially G-strings. They enhance your hips.

Low coverage makes you feel pantyless. 

You can rock low waist pants or short shorts like a model.

They make you confident from the inside and a little peep from under your pants will make you look exotic.

G-strings have beads, pearls, and more to make you look like a Goddess. (Don't unleash your naughtiness yet.)
Disadvantages
Thongs can give you a wedgie if caught at the wrong angle.

Though there are mid-waist thongs available in the market, low waists are the best.

Thongs can give the wrong impression if they were to peep from unknowingly in the wrong crowd. 

They can lead to chafing, cuts, and expose your genitals to irritants/infections.

Periods and thongs are like water and oil. They can't mix with each other.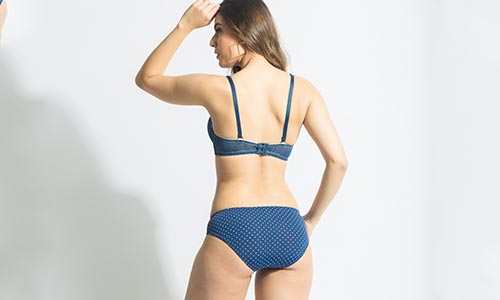 Which Is Preferred by Most Women?
Hipsters are the perfect choice of everyday underwear for most women, especially plus-size women regardless of size and body shape. They are trendy, classy, and modest. Thongs are usually reserved for special occasions by women across the world. 
Women are often torn between seductive thongs and modest hipsters given their equally special attributes. Choose your poison or get'em both at Shyaway at competitive prices today girls!