Comfortable lingerie for daily use is a must, but why settle for boring ones when you can have stylish options for everyday use? Discover trendy and comfortable bras that offer both style and support. Join us on a journey to find the perfect blend of style and support. Continue reading to learn more about the bra shopping guide, trendy daily wear bras, and bra essentials.
Bra Checklist
While shopping online for bras, it is mandatory to select the precise bra that offers the right fit, style, and support on a flexible budget. The ultimate comfort is gained from the soft cotton everyday bra.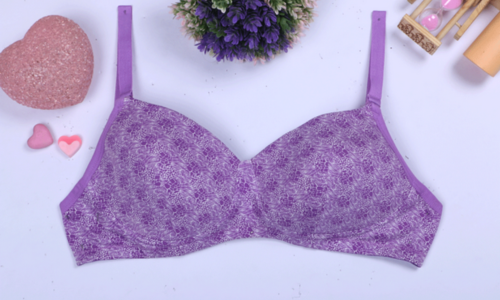 Bra Wardrobe Checklist for Everyday Use
An everyday bra provides smooth support, keeping you fresh and comfortable throughout the day. It's designed with comfort in mind, using breathable and soft fabric. A little spandex adds stretchy support for a comfortable fit.
This bra essentials shopping checklist makes your bra shopping easy. Whenever you shop for bras, ensure you measure yourself accurately using tape and include all these bras in your list. Check out some of the comfortable daily-wear bras.
Everyday Bras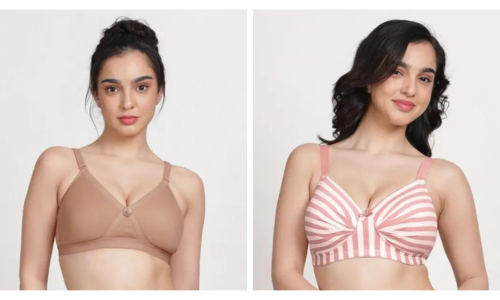 Everyday bras are an essential part of a woman's wardrobe, providing comfort, support, and functionality for daily wear. They come in various styles, including padded and non-padded options, to cater to different preferences and outfit choices.
Additionally, having a mix of both padded and non-padded bras in your collection allows you to choose the most suitable option for different occasions and outfits.
T-Shirt Bras: Create a Smooth Finish
T-shirt bras are designed to create a smooth and seamless finish under clothing, making them an excellent choice for wearing with fitted T-shirts and other tight-fitting tops. They have moulded cups that provide a rounded shape while eliminating any visible seams, bumps, or lines.
When solid style is your go-to collection, also try some of the printed bras. Add a touch of elegance to your wardrobe to make it more interesting.
Sports Bra: Stay Fit and Flexible
Sports bras are essential for maintaining comfort, support, and flexibility during physical activities. They are specifically designed to minimise breast movement, reduce discomfort, and provide necessary support while engaging in sports, exercise, or any active lifestyle.
A good sports bra ensures you can stay fit, active, and flexible without worrying about discomfort or potential injury due to breast movement. It's a crucial piece of athletic wear for women to enhance their overall fitness experience.
Why Should You Buy an Everyday Bra?
It is noticeable that not every woman gets the same comfort from an appropriate bra. According to breast sizing and sagginess, bras vary. There are different types of bras that fulfil different women's intentions. Incorrect bra choices can lead to a range of issues, such as straps that don't fit well, underwires that poke, bands that create a bulge, overall discomfort, soreness, and potential damage to breast tissue due to minor movements. There is a consequence for every problem, and that is an ideal supportive bra.
How Often Should I Replace Bras?
Invest in well-made bras; they may last longer before needing replacement. A high-quality bra can provide support, comfort, and shape retention without losing elasticity for about 6 to 9 months. Women's bodies change a lot at different intervals, so take accurate measurements and replace worn-out bras every six to eight months or when you feel uncomfortable.
Also read: How to Dry Your Bras for Maximum Lifespan.
How Many Bras Should I Buy?
Having at least 5-7 bras in your weekly rotation is a good starting point. This allows you to have a clean bra for each day of the workweek and a couple of extras for the weekend.
Bottom Line
Dailywear can also be interesting when you explore different types of collections and styles. The bra checklist includes proper fit and support, providing utmost comfort. I hope this blog is helpful and that you get to know more about bra essentials.