There are thousands of things women think about as they perform their day-to-day activities. While juggling work, family, and other tasks, they also need to do some shopping now and then. Whether it is a planned shopping trip or a frenzy shopping spree, every woman wants to buy the best things that are worth the money she spends. And while shopping for lingerie, women do have lots of expectations. This blog will take you through the factors women usually keep in mind during lingerie shopping.
As a woman, what do you think when you plan to go shopping for lingerie? Smooth, butter-soft bras that fit you snugly Or some high-cut thongs that go with that pretty bodycon dress you love to flaunt?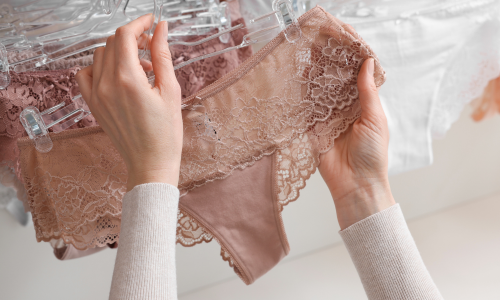 Whatever your thoughts, put them to rest for a while because you're now going to read this blog with all the focus and energy you can muster!
The Main Purpose of Shopping for Lingerie
Based on the purpose of the purchase, women's thoughts when shopping for lingerie vary. If you must attend a wedding in a week, you may have to make some event-specific lingerie choices, like getting lingerie that matches your lehenga. Otherwise, if your old bras are worn out, you may need some new everyday bras.
Many lingerie brands often come up with sales or discounts. If that's the case, you might just feel like purchasing some new underwear or pants at a lower cost. Therefore, according to your reason or purpose, the style, price, and time you spend buying new lingerie will vary.
Factors Women Usually Keep In Mind During Lingerie Shopping
While purchasing lingerie, there are several parameters women keep in mind. Shall we take a glance at some of them?
1. Size
Lots of women keep size as their top priority when they shop for bras or pants. However, many don't realise that sizes keep changing throughout their lives. So, they often buy lingerie in the wrong size, which will be extremely uncomfortable.
So, ladies!!! Get your band, cup, and panty sizes measured correctly before you start shopping for your lingerie. If you wish to know how to find the right lingerie size, try using our bra size calculator or panty size calculator.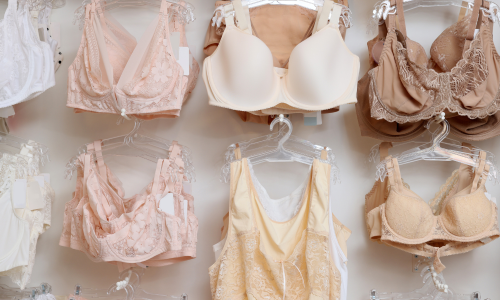 2. Comfort 
Lingerie trends evolve over time, and brands want to ensure they sell products that are comfortable for women. That's because comfort is at the top of many women's minds while shopping for lingerie. They want bras that can be worn for long hours so that they can focus on their work without having to worry about discomfort. Soft, breathable fabrics like cotton are preferred over others.
Many women prefer underwear made of 80% cotton and 20% elastane. And skin-friendly materials like these offer the utmost comfort.
3. Requirement
Based on the needs of the hour, women's lingerie preferences and styles differ. For example, if you wish to wear a stunning off-shoulder dress for your date night, you would want a strapless bra to go with the dress.
Check out this Shyle Strapless Stick-On Bra from Shyaway!
Or, if you're flaunting a deep V-neck outfit, go for a bold plunge bra that makes you look more sensuous. Try this Susie Dark Purple Contrast Cup Plunge Bra from Shyaway!
Shyaway has various everyday bra styles for different outfits. So, try this Shyle Navy Blue Cotton Everyday Bra from Shyaway.
While you are here, do check out the panties you should wear under different bottoms.
4.  Price
The cost of lingerie might be of great concern to one woman, but not to another. However, if you are on a tight budget, it's advisable to avail yourself of the offers and discounts announced by lingerie retailers quite often. Ensure you keep yourself updated with Shyaway's amazing deals and offers by visiting our website or mobile app.
5. Colour
Choosing the right colour is important when buying lingerie for several reasons. Lingerie often serves as the base layer under clothing. Selecting the right colour ensures that it blends seamlessly with different outfits, especially those that are light or sheer. Neutral colours like nude, white, or black are versatile choices that work well under various clothing colours.
You might buy a bra that goes well with your party wear. But what if the panty don't match? Lingerie sets can solve this problem because they have matching tops and bottoms.
Take a look at this Taabu Polka Print Lingerie Set from Shyaway.
Picking the best nude bras for your skin tone will also help enhance your looks!
6. Durability
Durability is one of the factors women usually keep in mind when shopping for lingerie. It depends on how often you use the same bra or pants and for how long. Durability also depends on the type of lingerie you use. For instance, sports bras might undergo more wear and tear than other types because you use them during workouts. Since these bras wick away sweat, they wear out quicker.
The bottom line is that you must purchase long-lasting lingerie materials that also meet your other requirements.
Let's Wrap Up!
When lingerie is concerned, what works best for you may not work for another. So, the next time you go lingerie shopping, keep all the things we've discussed in mind!