You already know that a three-part cup bra is excellent for heavy breasts. If you want a more toned, no-sag look, you should go for an M-frame bra. With just this one simple bra, you can effortlessly support and lift heavy breasts.
What is an M-Frame Bra? 
M-frame bra is a 3-section cup full coverage bra that provides superior contouring, shaping, and ultimate lift with body-hugging support. The side and back panel pushes the breasts inward and gives them an uplifted hold. The straps are rigid, and the full coverage ensures a no-spill and no-bulge look. It comes with wider straps and a longer back for high support.
What Is the Purpose of an M-Frame Bra?
high-support bra to get your look right. M-frame bras are available in band sizes from 32 to 44.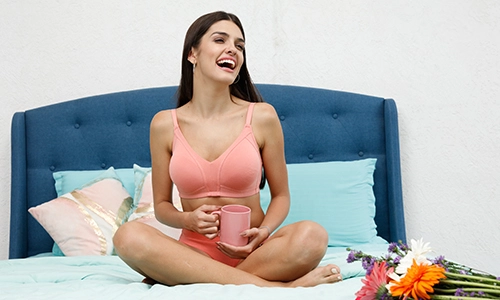 It is a sectioned cup bra with full coverage that provides extra support.
The M-frame cup restricts unwanted movement and shapes the breast.
A wire-free M-frame for flexible lift.
The seams will prevent your busts from sagging.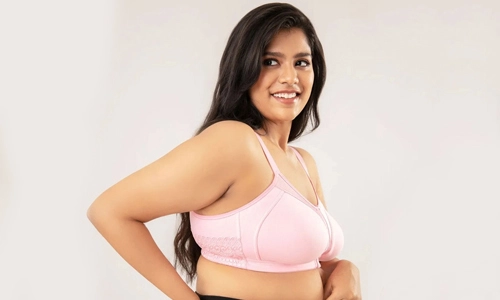 It has a wider strap and higher back for superior hold and immense support.
The side panel is breathable and flexible.
Full coverage for a spill-free look.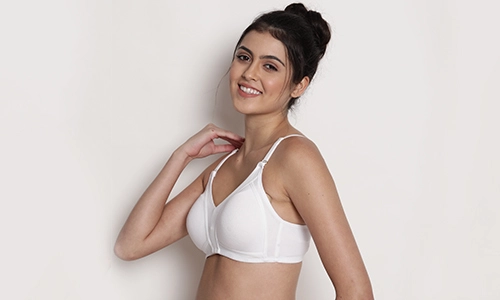 'U' shaped back for side support and no-slip straps.
Fully adjustable straps for better comfort.
Wider hook and eye closure for better hold.
Who Should Wear This Bra?
Women who have the following feature should wear an M-frame bra.
Sagging breasts
Bigger and fuller breasts
Broad chest with a smaller bust
Our m-frame full coverage non-sag bras are specifically designed for those who'd love to sport their heavy breast confidently in all outfits. Whether you want to flaunt your cleavage or maintain your confidence, wear a beautiful M-frame bra that gives you the right support instantly.
Read Next – Full Coverage Bra Fitting Guide