If you are looking to ditch push-ups and underwires for some time, you should be wearing a humble soft-cup bra. It is subtle yet sexy and does get you the spotlight all the time. Turn your attention towards a soft cup bra while lounging around the house or when you want to give your breasts a break from heavy pads and underwires.
What are Soft Cup Bras?
It is a simple bra that doesn't have any underwire. A soft bra gets support from wider straps, thicker bands, seams, multi-part cups, and inner slings.
Who should wear a Soft Cup Bra?
The soft cup bra is suitable for both small-busted and heavy-busted women. Finding a flawless fit is the key. Check out our bra size calculator to know the right size. It is suitable for every woman who wants to experience comfort and style. It is also for pregnant women and breastfeeding moms who want to forgo underwires totally.
Can You Wear a Soft Cup Bra All the Time?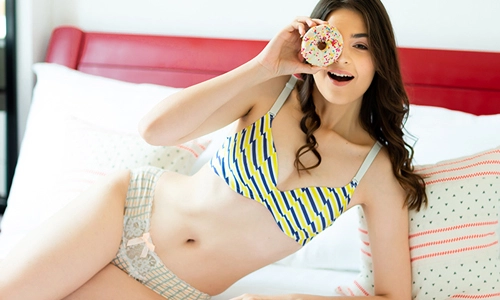 Soft cup bras are available in different styles such as t-shirt bras, front-closing bras, full-coverage sports bras, and more. It is suitable for every occasion. You will appreciate the wire-free option for relaxing, casual occasions, and doing some chores around the house. It is also a great option for low-impact exercises.
Can You Wear a Soft Cup Bra to Bed? 
Of course, you can! It comes with padding that gives your bust much-needed support as well as comfort during a long night's sleep.
Don't forget to read: Underwired bra vs. wire-free bra
What are the Features of a Good Soft Bra?
Good coverage and shape – they have good coverage and shape to hold and support your bust.
Adjustable/Detachable shoulder straps – You can style your bra in different ways and get optimum support.
Good hook and eye closure – You will get a better fit with multiple hooks and eye closures.
Good padding – Prevents nipple show.
Seamless/Seamed/Darted cups – they come in different styles to provide maximum support for your bust.
Top-Selling Soft Bras by Shyaway
Here's a quick list of our top selling bras. Grab yours now!
Everyday Soft Bra with Transparent Back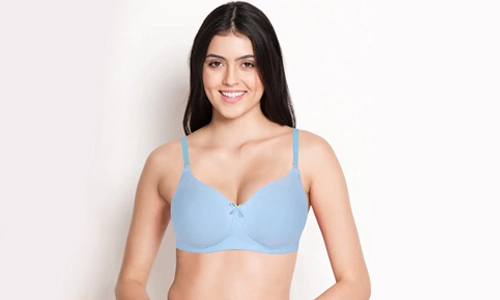 This bra comes in 3 different colours, suitable for t-shirts. The transparent straps and back band are a huge hit among youngsters and working women.
Darted Bra with Multiway Strap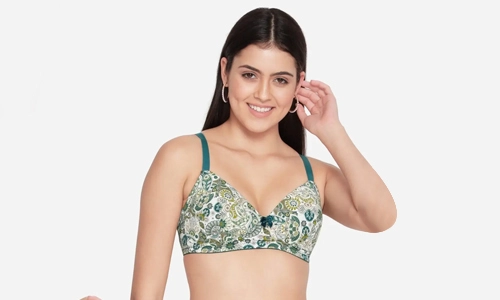 This is one of our top-selling products, suitable for any kind of outfit. This soft bra has darted cups with 3/4th coverage. The straps are detachable, so you can style them according to your wishes.
Cross Back Sports Bra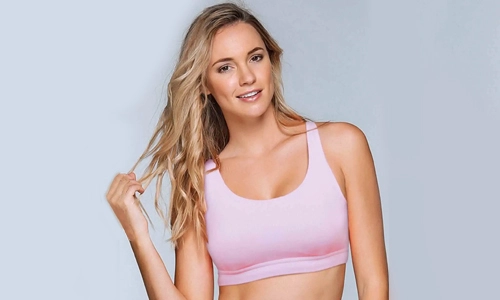 This is a comfortable sports bra by Shyaway without any underwires. This amazing sports bra is available in different colour options and sizes and is a huge hit for low-impact exercises. You can prefer a soft-cup sports bra for yoga, meditation, walking, cycling, and more.
Fancy Seamless Bra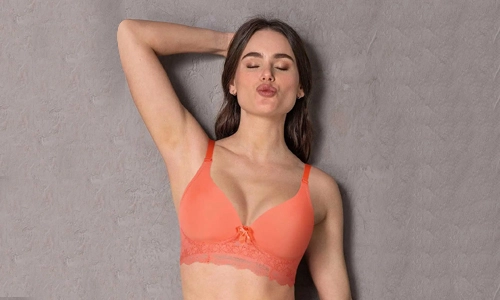 This is a stylish lace bra with soft cups. Its bra is perfect for all those special occasions. The intricate lace design makes it a worthy bridal piece. If you are someone looking for a bridal bra that is lightweight and elegant, you can go for it. This bra is available in unique colour options.
Seamed Slip-on Sports Bra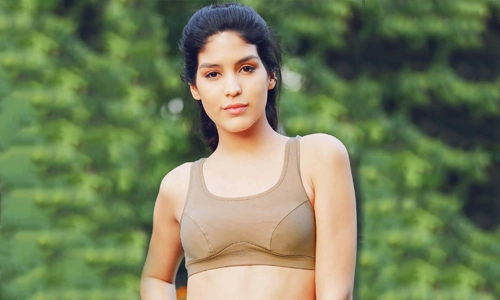 This is a basic soft-cup sports bra that is designed to suit any kind of breasts. The full-cup design gives comfort and support. It takes the shape of the bust and is an ideal choice for beginners who prefer comfort over style.
Final Words
A good soft-cup bra is essential for the comfort and style it offers. It is advisable to own more than one. Is a soft cup bra something new to you? Practically, a padded bra that doesn't have an underwire is known as a "soft cup bra," and we are sure you'll have one or two in your lingerie wardrobe. If not, pick yours from the vast collection of wire-free soft bras we have. Also, don't forget to know the benefits of a padded bra.