Heads-up! This blog is exclusively for our young readers, teens, and those who are yet to explore their first bra. Others can still read the blog and share it with all the youngsters you know. When you start puberty, your relationship with your parents can get tricky. You may start to feel too embarrassed and shy to talk about topics like periods, bras, breasts, private parts, and so on. It is normal to feel weird asking your parents for a bra. But it's the same story on the other side. They will be glad that you came to them with questions. Before talking to your parents, we want you to read signs that indicate you are ready for a bra.
Here are the key things you need to follow before you start your conversations.
Give them a heads-up.
It's okay to tell them you're nervous.
Think of all the questions you want to ask.
If you feel more comfortable writing it down than saying it, proceed with whatever is easier.
How to Ask Parents for a Bra
Step 1: Analyze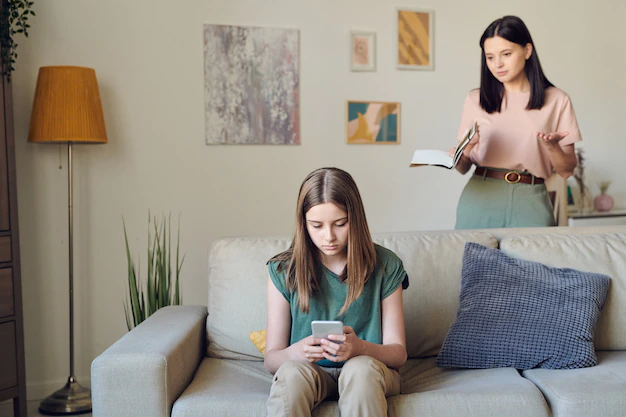 Why Do You Want a Bra? 
You might have your own reasons to wear a bra. Write down all the valid reasons for buying a bra. Make sure the reasons are personal. If you are confident in your reasons, you can talk to your parents.
For example,
Are your developing breasts becoming noticeable?
Are you worried about people staring at your breasts?
Do you have pain in the chest area?
Do you need a supportive bra during dance classes or sports?
Never use "everyone else is wearing it" as a reason because everyone has different phases of development.
Step 2: Prepare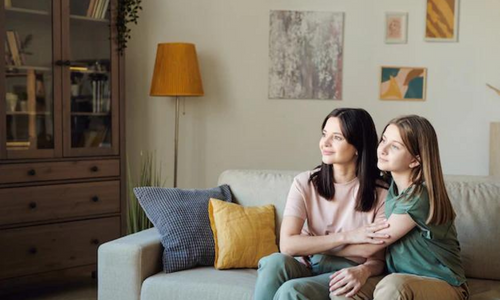 Express Your Feelings
It is normal to feel nervous and embarrassed about asking your parents for a bra. You might even feel that they might reject your request, misunderstand you, or punish you. Don't let your assumptions mislead you. When you talk to your parents, you need to have a friendly, open conversation.
Your conversations can be something like this; "Mom, I want to talk to you about something important. I'm too embarrassed to talk. Can I ask you something personal? I think it's time for me to wear a bra because…. Hope you understand."
Know What to Say
How do you want to start the conversation?
Do you want to give examples?
Do you want to put it straight?
Whatever it may be, be bold and talk it out.
You may try, "Mom, have you noticed the changes in my body? I think it's time for me to wear a bra. A good bra will help me feel confident and comfortable. What do you think?"
STEP 3: Ask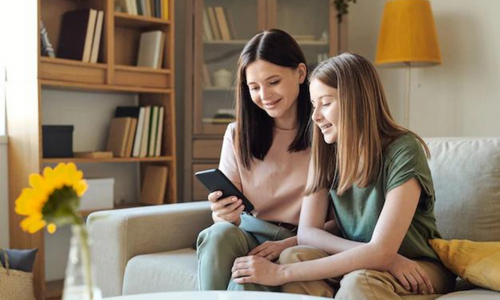 Know the Right Time
Ask them at home when they are not busy, while at a bra store, or when you both are having a relaxing conversation. Do not bring this up when your mom is busy, because you need her full attention when you are talking about it. Choose a time when both of you are free to discuss.
The moment your mother says YESSSSS the fun begins. You need to ask your mother to measure you. This bra size calculator will help.
Explore Styles, Sellers, and More
Look online for a good brand that sells different styles of bra. You need to find products that match your vibe. Explore different types of bras and learn about their benefits. Choose the bra type according to the outfit you will be wearing. If you prefer to shop online, Shyaway offers a wide range of beginner's bras suitable for teenagers.
Talking to your parents about a bra is never that hard. Plan ahead and start talking. If you really can't talk to your mother about what's going on, find an adult you trust, like an older sibling, cousin, aunt, teacher, or even grandmother, to answer your questions. You can also talk to bra fitting experts to get the information you need.
If you need more information, read – Bra guide for the first bra.