Back fat, or bra bulge, appears for many reasons. It could be due to genetics, a poor diet, or other lifestyle factors. Poor clothing plays a vital role as much as genetic composition does. A healthy exercise routine and diet practises are the best solutions to get rid of bra fat completely. However, losing weight in one area of the body is impossible.You need to focus on total weight loss to have a good effect on back fat loss. In this blog, we discuss quick hacks to hide back fat instantly.
7 Easy Ways to Hide Back Fat 
1. Wear a shaper, Camisole, or Longline Bra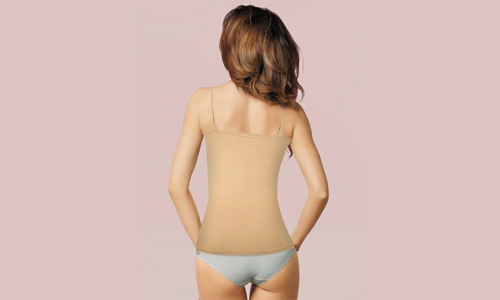 This is an effective method for plus-size women.You can wear a shaper on top of the bra to even out the bulges. You can choose corsets, posture-corrector shapewear, shaping vests, camisoles, or even a longline bra to slim down the bulge.
Here's why you should buy a longline bra
2. Choose a Full-Coverage Bra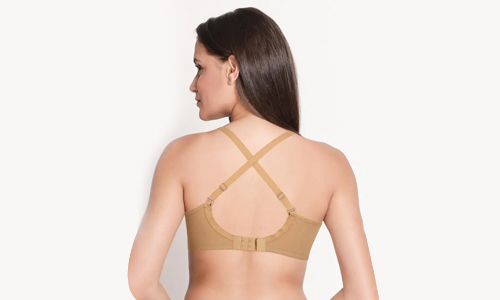 A full-coverage bra securely holds your busts with more fabric. The bra wings are often thicker and wider than ordinary bras. It covers the entire breast, leaving less skin exposed in the front and back. It is an ideal choice to hide back fat.
3. Bra with Wider Back Wings 
It blends with most clothing, and you need not worry about bra bulges. Many bras come with wider back wings to offer maximum support to the bust.
4. Wear a Racerback Bra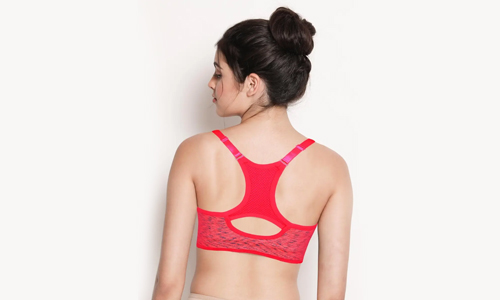 This bra effectively conceals back fat. Commonly known as T-back or Y-back style bras, they end slightly above the mid-waistline, giving good support to the back.
5. Front Closure Bra is the Best Choice
It creates a smoother silhouette in the back and minimises bulging. From smoothing your silhouette to providing arthritis support, a front-open bra plays a vital role. You must read our write-up on the benefits of front-open bras.
6. Try a Backless Bra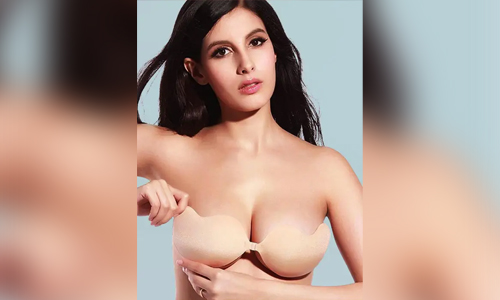 Back fat is often worsened by poor bra wings. So, you can choose a backless bra to get the right fit and comfort.
7. Don't Compromise on Fitting
Ill-fitting bras will slide up against your back, exposing the fat. Choosing the right bra size will help you hide back fat easily. You must get rid of your old bras and remeasure them every six months.
Final Words
You can use these hacks to hide bra bulges instantly. However, the permanent step to getting rid of excess back fat is to follow a good exercise routine. There's no way to target back fat without dropping fat from the rest of your body. Know your limitations, have patience, and work towards your health goals. Invest in the right style of bra to feel more confident.
Shop our exclusive collection of front open bras now.
Do you want to know about strapless bras and stick-on bras? Read Strapless Bras Vs. Stick-on Bras