Are you one among the women who feel dreadful and tiring to hook a bra at the back? Well, maybe you should give this write-up a read. Trust us, you'd pretty much be satisfied to have known about the front-open bras. Yes, you heard it right! You can actually clasp your bra at the front and here are some good reasons why it is absolutely wise to invest in a front-open bra.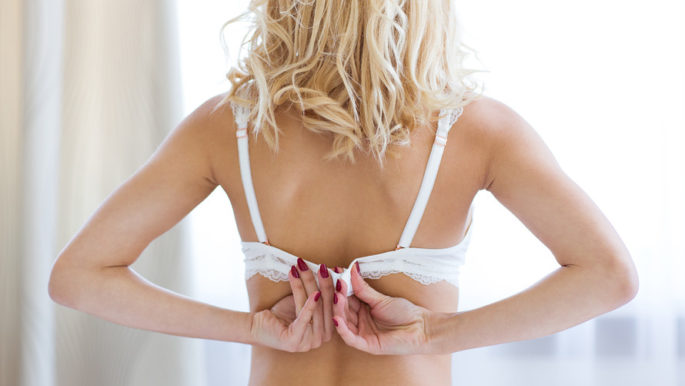 There are days when the hook-and-flip method doesn't work and you end up disappointed in uncomfortable twists in your back straps. These are the times that would make you want to just go braless if given an option. This might be practically impossible, so let's not get into the details. Instead, let's appreciate the effort of whoever came with the idea of bringing the hooks to the front.
The time when front fasteners came into the picture
No, we aren't heading towards revealing how functional a nursing bra is. Of course, the first thing that strikes you while discussing front closures in a feeding bra. But no, sit back and relax. This is a quick and fancy take on the otherwise beneficial feature.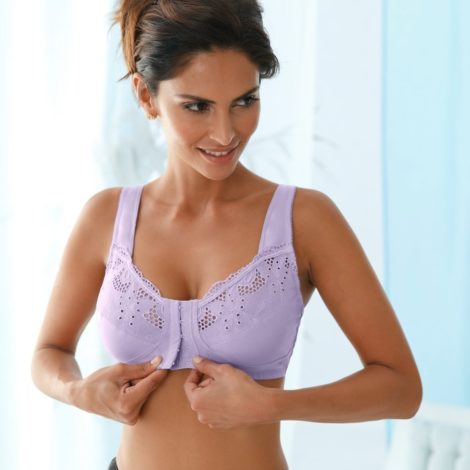 The initial versions had literally reversed the customary concept. The columns of hooks and eyes were brought in between the cups, making the bra gore a lengthy one. This closely resembles fastening an ethnic saree blouse. Hope it is easier for you to picture it now. Though the modernized front-open bra of today is far more customized in terms of look and function, let's laud its precursor for actually bringing this feature to reality.
A quick look at the modern-day front-clasp bra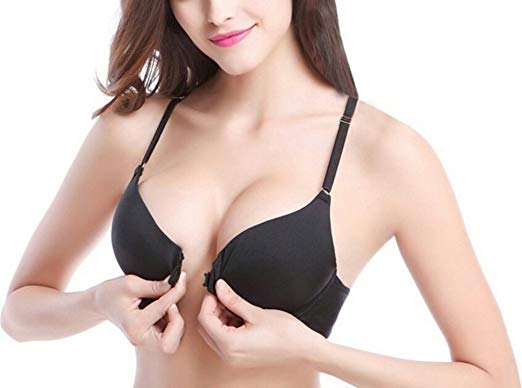 This is how the improvised front-closure bra looks like. The clasp has been modified to look super-sleek and the surprising element is that the bra gets latched in a single press. Satisfying enough? Not just this, there are a lot more reasons to spend a penny on this unconventional style.
* The cups are properly positioned and separated, thus defining a great bustline. There is no such thing called the gore in these bras, so there is zero possibility of your breasts getting squished unless you choose the improper size. Spend a few minutes on Shyaway's bra size calculator for the best fit.
* The teeny-weeny clasp and the no-gore feature scales down the prominence of your bra being visible beneath plunging neckline dresses.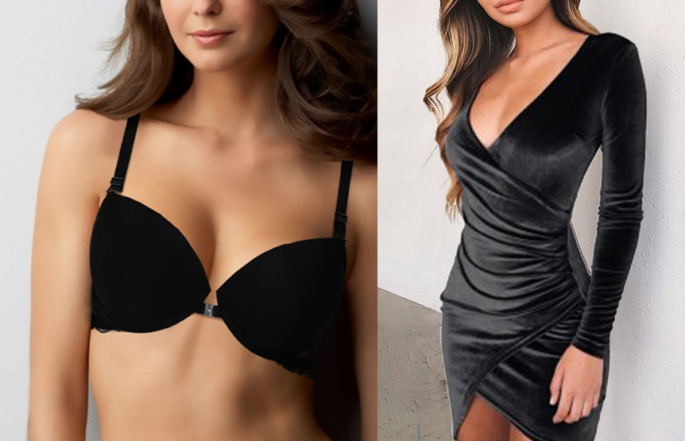 PS: Make sure you pick demi-cupped ones for deep, cleavage-revealing dresses. This will ensure you have that care-free day without the fear of your extravagantly sexy bra popping out of the outfit.
Uff! We can't handle the heat!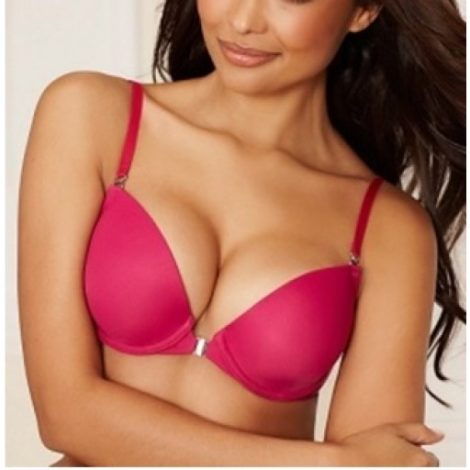 Let these steamy and new-age bras get some brownie points for being super damn hot! Well, the hype is all about their push-up cups. The fine angular padding that has been fitted into these bras makes them push the breasts together, offering a perfect lift to unveil the flawless upper swell of your busts. The sewn underwires work along with the foamed cups to do the offbeat magic. The highlight here is that these front-fastening push-up bras come with three different degrees of padding where level 1 being the lowest and level 3 being the highest.
Back Styles to die for!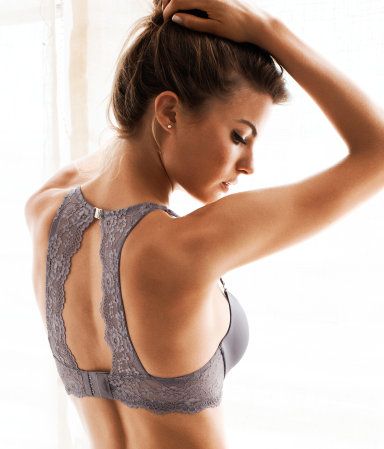 Whatever be the idea of improvising the concept of traditional hooks, we have got a reason to celebrate. The killer backs styles that come along have received quite a welcome. From lace scallops adorning your skin to filmy bondage-style strappy wraps, lingerie designers are coming up with newer ideas by making the best use of the front clasps.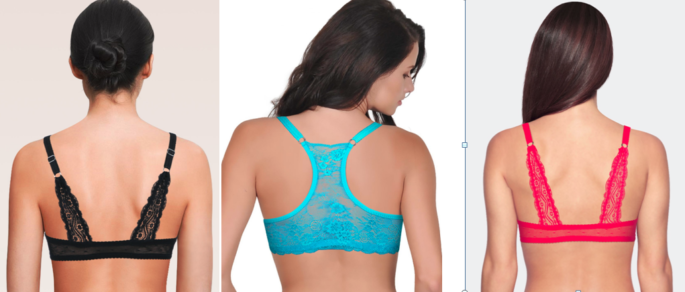 Here are a few patterns that let you flaunt backless dresses with an edgy style statement. We are pretty sure that a backless bra or stick-on adhesives would be your first preference when it comes to no-back necklines. But, when these back styles are so edgy and glam-filled, why not try them for a voguish twist?