Summer Motto:  Don't compromise comfort over style. 
No Hush, No rush
Our lingerie Trends for summer
Make you Blush!
The summer season is here!
Looking for the perfect lingerie to match your cool summer outfits? We know that you are hunting for summer fashion inspiration. Get ready to update your summer lingerie closet because Shyaway's plethora of all-new summer lingerie collection is eagerly waiting for you. They are summer-friendly, very cozy, and comfortable on the skin.
How to look unique and stylish this summer?  Your summer street style shouldn't miss gorgeous colors, comfy fabric to boost your confidence. 
The closet must be ready for the new season so deck out Shyaway's list of best lingerie 2020.
Top Lingerie Trends for Summer
1. Lingerie Colors for Summer -Look-At-Me-Colours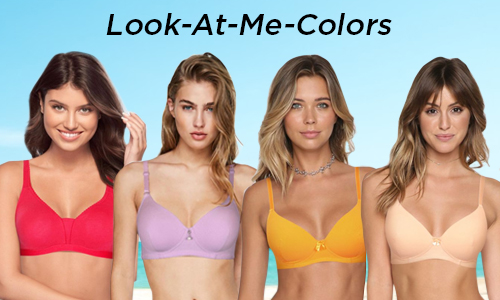 "Summer colors represent comfort and ease and don't absorb heat."
It is the season where you end up wearing warm and vivid hues like lavender, magenta, yellow, nude and more, they are universally chic! Wear bright colors to tackle the heat because these colors won't absorb heat!
Lavender Bra
This soothing, graceful and feminine hue makes everything chic and effortless. Lavender would be great for your everyday look.
Magenta Bra
Magenta hue exudes confidence. Are you ready to rock with this lovely shade? Embrace magenta bra for both day and night!
Yellow Bra
It is a purely joyous shade! Refreshing yellow bra adds a bold touch to your summer look.
Nude Bra
It's all in the name. It offers a soft touch just like a second skin. The nude shade is a must-have color to wear under all outfits. Buy this nude shade to complement your skin.
2. Choosing the Right Summer Lingerie Fabric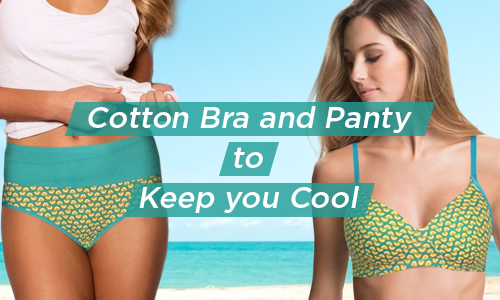 Which fabric is best for undergarments? To allow your skin to breathe, you must own cotton fabricated lingerie because it won't trap the heat.
Cotton Bra and panty to Keep you Cool
Shyaway focuses on comfort in lingerie that is why we created the most fashionable comfy bra to flaunt your summer days.
Shyaway's cotton panties are made for a summer wardrobe staple. They are cute, comfy, crafted with fun prints and very light-weight.
Casual Cotton Padded Bra
This ultra amazing bra is specially crafted to offer comfort + style. It is breathable, comes in eye-catchy colours, and stylish designs will offer the perfect look.
Cotton High Waist Panty
Try our cotton high-waist panty which is very soft on the skin, stylish and skin-friendly.
3. Hot Summer Prints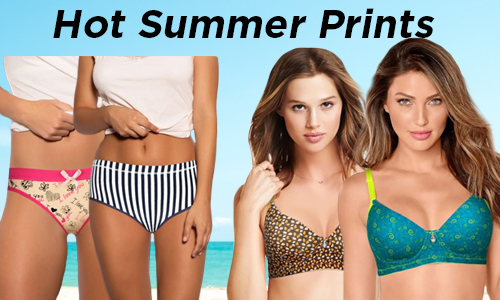 Summer is around the corner, a fresh floral approach is summer style. Those lovely little flowers, fun prints of bras and panties are created to elevate your look and offer an elegant touch. From Floral prints to funky prints everything is available at Shyaway! 
Floral Printed Bra
Must-have lingerie for your go-to summer look can be worn under any outfits. 
Stripes Print Hipster Panty
Hipster panties are very soft and a perfect staple for hot summer days.
Print Bikini Panty
It's for those days when you want something very lightweight and breathable.
Printed Cotton Everyday Bra
Printed cotton bras are the best choice for your summer too. They don't compromise your comfort.
4. Cool Everyday Collections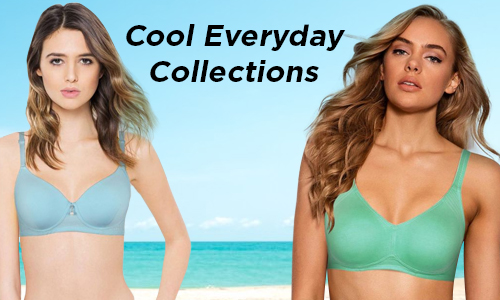 When the sun is out, living is luxurious with both padded and non-padded bras.
Padded Everyday Bra
Your warm-weather-ready look needs a padded bra. Padded bras offer lift, support and feminine look in every dress.
Unpadded Everyday Bra
Unpadded bras are perfect for summer days; they add some structure. Grab this bra to style your summer-day-office look.
5. Beat the Heat with Floral Scarves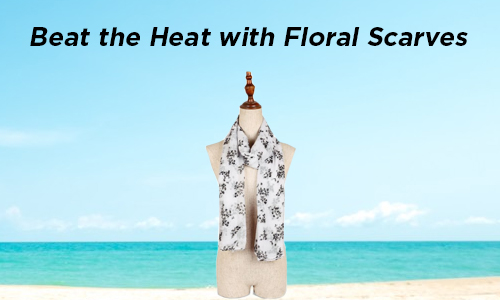 Floral Scarf
Don't you think scarves are only for winter? A scarf is the best accessory to style your summer look. Try knotting around the neck or wear it as a sun protection mask. The choice is yours!
6. Fashionable Lingerie Trends for the Summer Season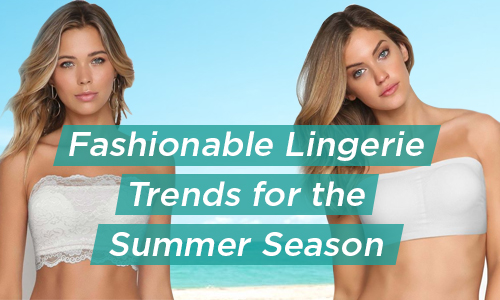 Tube Bras
If you want to have fun with your summer dresses, grab these cutesy, comfy tube bras to style as outerwear. 
To feel fresh and light, try this tube bra, with a skirt or jeans or as a crop top, wear under a sheer top or layer with a long cardigan.
7. Warm Summer Nights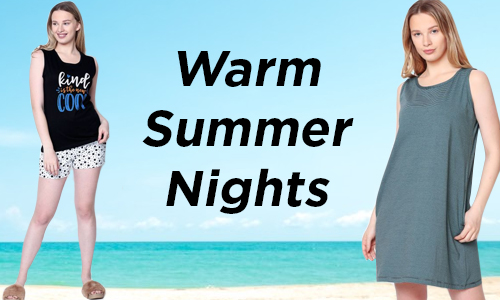 Till now, we were discussing lingerie for summer days, let's go further to explore summer nightwear.
Shorts Set
Embrace sweat-free style for the night. Buy these shorts sets to style your bedtime look.
Sleeveless Nightgown
Need some help to find summer nightwear? Grab this stylish nightgown to enjoy your summer night's sleep in comfort.
Shop Our Lingerie Trends for Summer!