The nursing bra is a must-have item during pregnancy and after childbirth. Your breasts become tender and swollen, and you may also experience soreness around your nipples. This can happen anytime—during the first few days after delivery or throughout your pregnancy. A good bra can provide enough support while making you feel comfortable during your breastfeeding journey. It is also easy to nursing bra. So, how should you measure your nursing bra? It's a good time to fit your nursing bra around 20 weeks of pregnancy and once in the final weeks. At about 20 weeks, your everyday bra begins to feel tight and the changes in your breasts are visible, which is the best sign you need a new bra.
How to Measure Your Nursing Bra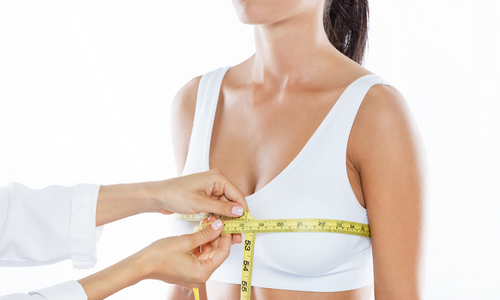 The sizing of the nursing bra is the same as your regular bra. However, we recommend you purchase a cup or two sizes bigger to accommodate the size of your growing breasts. You will need two different sizes of nursing bras at the different stages of your pregnancy. Read further to understand how to buy and measure your nursing bra during pregnancy.
1st Trimester
Your breast size will grow over the first 20 weeks of your pregnancy, but you can still feel comfortable in your regular t-shirt bra. Would you like to read our breastfeeding hygiene tips?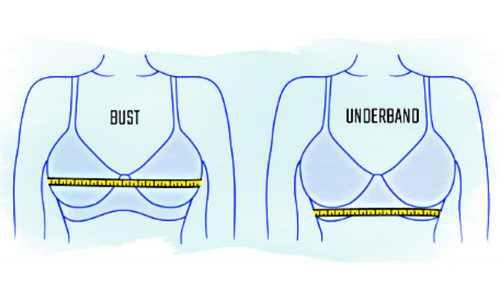 2nd Trimester
Your rib cage will start to expand from 20 weeks onward. It's the right time to buy your first nursing bra. Use the bra size calculator to find the best fit based on your underbust and overbust measurements. If you are planning to buy them in advance, here's how you can measure your nursing bra for the 2nd trimester.
Add one cup size and one band size to your regular bra size. For example, if you wear a 34B, start wearing a 38C. At this point, your bra should fit on the tightest hook and eye setting so that there's plenty of room to adjust the fit as your breasts grow.
3rd Trimester
Your cup size will increase again during the last few weeks or immediately after childbirth. You may need a well-fitted nursing bra in your hospital bag. This time, you must add 1 cup size and subtract 1 band size. So, if you are wearing a 38C during the 2nd trimester, you should try a 34D. Fit the nursing bra on the loosest setting so that you can adjust as your body gets back to normal.
How Do You Know Your Nursing Bra Fits Perfectly?
The bra band will not ride up on the back.
It will stay horizontally across the back, and it will not be too tight.
Your breasts will not spill out of the bra cups.
There will be no wrinkles in the bra cup (your breasts will fill the cup).
Importantly, you will feel comfortable when you move around.
We hope this helps you measure your nursing bra perfectly before your baby's birth. You can start packing your hospital bag between weeks 35 and 38. If you aren't comfortable with your bra during any week of your pregnancy, measure your size and buy the best fit. Don't forget to read the pro tips for easy nursing that prepare you well for comfortable breastfeeding.