Want a fuller and firmer look?
Grab a padded bra!
Aren't you the one who thinks that only a smaller bust size needs a padded bra? It is a myth! Padded bras are crafted to make your bust look firmer, bigger, and proper in appearance. Padded bras have padded cups or have pouches to insert pads( known as cookies). For complete nipple coverage and a fuller look, you require padded bras. It is the best option for women with asymmetrical breasts and also for those with hourglass figures to look fuller.
Any bust shape can wear this bra. It enhances the appearance of the bust. If you have sensitive breast tissue you must opt for a padded bra for full support. Shyaway has launched a new collection of padded bras for every occasion.
Features of Padded Bras
It makes the bust look fuller or larger.

It enhances the appearance of breasts.

A padded bra can create a nice cleavage.

Silicone and rubber are commonly used fabrics to make padded bras.

It is also crafted with removable padding so that you can wear the bra according to your outfit.
16 Different Types of Padded Bra
Here we have enlisted 16 types of padded bras. Let's have a closer look at them!
1. Padded Push-up Bra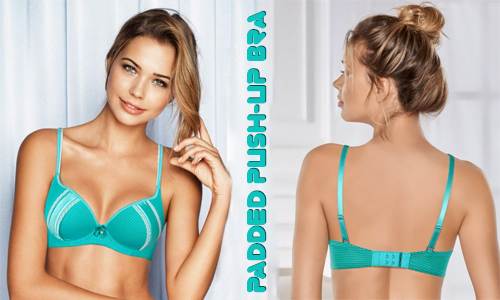 Padded Push-up bra creates the appearance of increased cleavage. It creates a fuller, closer, and symmetric appearance of breasts under any dress. Push up bras come with three levels of padding that add an extra cup size that boosts your cleavage. A push-up padded bra is designed to lift your bust upward and towards the center to offer a nice cleavage. Opt for this bra to flaunt informal or low cut dresses.
2. Padded Tube Bra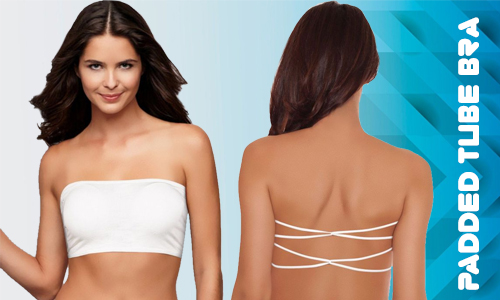 Padded tube bra is tailored to offer a smooth look under your outfit. It is specially designed to be worn with off-shoulder or tube tops and dresses. You can choose this bra when you don't want bra straps to show. It is the best pick to wear under body cons or body-hugging outfits.
3. Full Coverage Padded Bra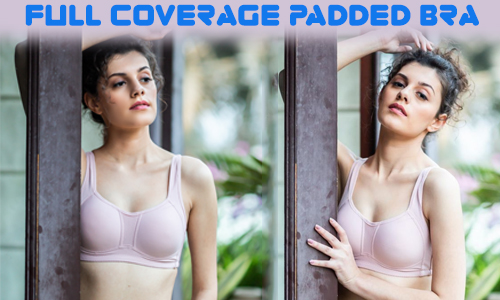 A full-coverage bra is meant to offer the best-contoured shape to your bust. It is great for women with heavy breasts and curvy women because it gives immense support and comfort. Padded full coverage bras create a smooth silhouette and have a high neckline.  It is the perfect pick to wear under any dress. Full coverage padded bras come with seamless padding to offer a smooth shape.
4. Padded T-Shirt Bra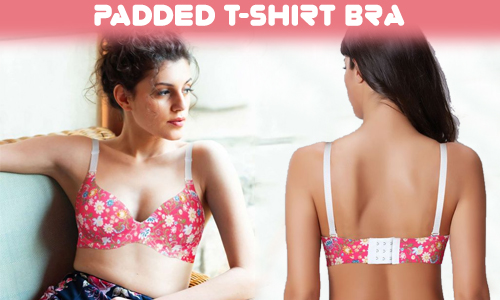 It is crafted in such a way that it disappears under your form-fitting t-shirts, or even under the thinnest shirts or dresses. It creates a smooth silhouette and gives no visible bra lines. It offers perfect fit, shape, support, style, and comfort under your T-shirt or any attire. T-shirt bras are seamless, made with molded cups to offer a natural and rounded shape.
5. Padded Everyday Bra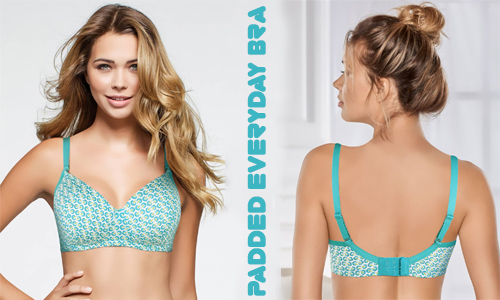 The padded everyday bra is a  staple in your lingerie wardrobe. A padded everyday bra is designed to enhance the bust appearance. It is crafted with soft fabric and comes in multiple colors. A padded everyday bra can be seamed or seamless and has molded cups. It flatters your figure and helps your breast tissues look firmer and fuller. It can be worn every day because of its great lift and support to your breasts.
6. Seamless Padded Bra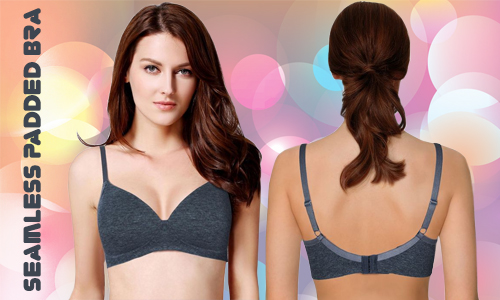 This bra is made to create a smooth look under any dress without bra lines. It has detachable straps so that you can remove the straps if you choose to wear an off-shoulder outfit. This bra is super comfy and you can wear it every-day.
7. Strapless Padded Bra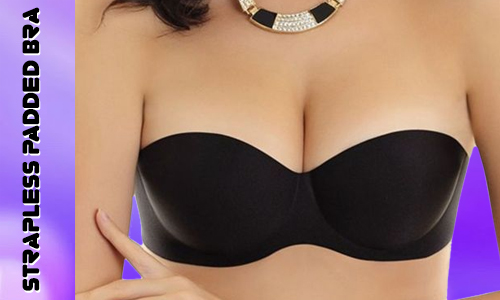 If you want a perkier cleavage, strapless padded bras are your thing. Your bust gets complete support from the band. The strapless padded bra is constructed with broad bands to stay put and supportive. It offers a smooth look and snug fit under your shoulder-baring outfit or off-shoulder dresses. Get yourself a strapless bra for those days when you want to show off your fashionable off-shoulder dress.
8. Cotton Padded Bra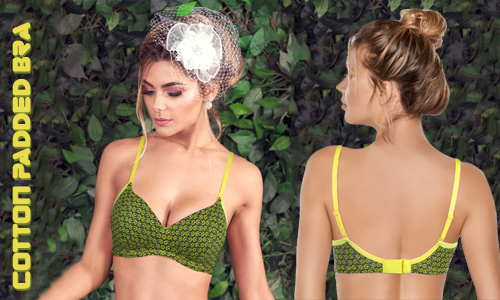 The name says it all. It is tailored with skin-friendly cotton fabric. It is suitable to wear throughout the year. Pick a cotton-padded bra to look great under your outfit. It offers excellent support, comfort, and style. This bra enhances the breast shape and offers a natural shape.
9. Padded Sports Bra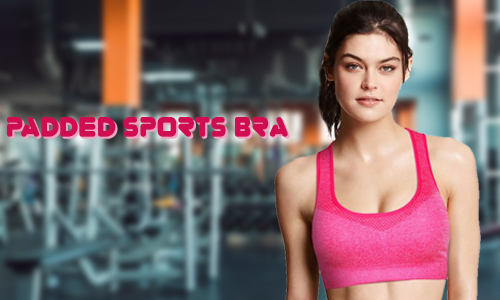 Padded sports bras are crafted to provide ample support and comfort during your workout. They dry swiftly and don't retain the moisture. They are constructed with a moisture wicking fabric and prevent sagging of breasts. Sports bras are also made with a removable pad to use at your convenience. A padded sports bra makes sure to give the perfect fit and controls the breasts bouncing. Padded sports bra is the best option for a high-intensity workout because it offers more support.
10. Heavy Padded Bra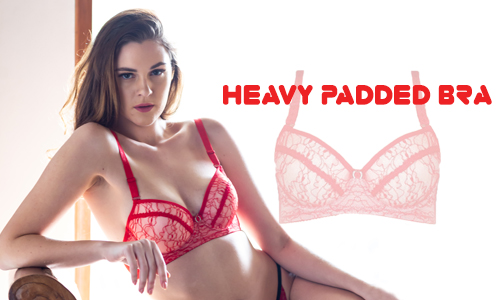 Heavy padded bra is created with foam cups to make your breasts look bigger. It is perfect for women with smaller busts who want to look fuller under fashionable clothes. The purpose of making this bra is to increase the bust volume. It gives an extra level of padding that you are looking for.
11. Padded Nursing Bra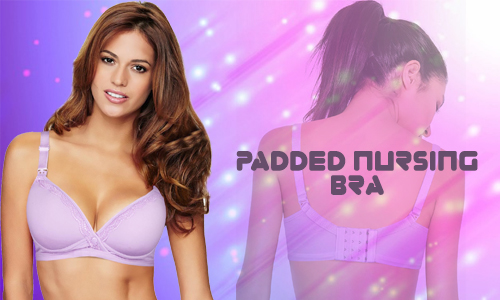 Padded nursing bras are made to prevent breasts from sagging during pregnancy. They provide ample support, easy access for breastfeeding. Padded nursing bras are comfortable to wear throughout the day. They are designed with breathable material, soft pads and help the bust to appear firmer.
12. Padded Wire-Free Bra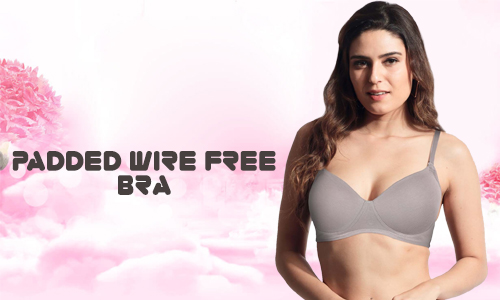 Padded wireless bra has foam or gel padding for extra support and comfort. It is crafted with seamless cups to give a smooth finish under tight-fitting t-shirts or dresses and ensures a perfect fit. It also has adjustable straps. Padded wire-free bra is best for any breast size.
13. Padded Plunge Bra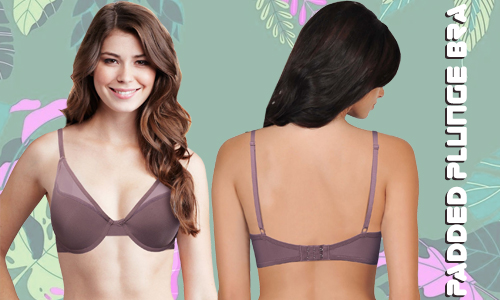 Flatter your cleavage with a padded plunge bra and it perfectly hugs your curves. It is specially designed to be worn under deep low-neckline and V-neck outfits. Padded plunge bra has a deep center gore and cups that cutaway on the sides. It stays invisible under low neckline attire and super supportive. Padded plunge bras are available in various levels of cleavage enhancement.
14. Padded Multiway Bra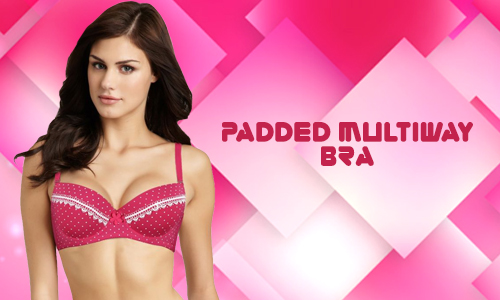 It is a versatile bra, can be styled as strapless or as a racerback, a halter-neck, a one-shoulder, and more. You can alter bra straps according to your outfit. It comes with detachable straps and allows you to experiment with various styles. It also comes with extra padding and is wired to offer proper support and comfort under your dress.
15. Padded Balconette Bra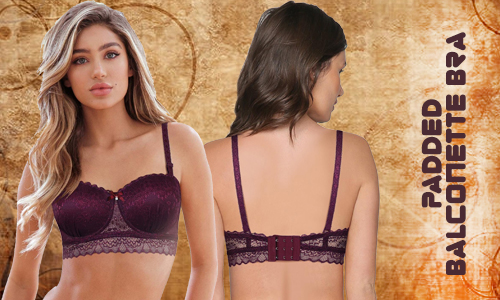 Padded balconette bra comes with half cups and underwires. The cups cut horizontally and lift the bust upwards like a balcony. It creates a visible cleavage and makes your breasts rounder and fuller. Padded balconette bra or padded balcony bra provides a half or three-quarter coverage. This bra is crafted to enhance the look of your busts and often made with push-up or padding style.
16. Shyaway Padded Bra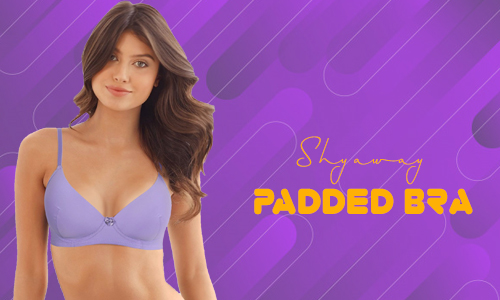 Shyaway padded bras are designed to enhance the look of your bust under any dress.  Our padded bras provide amazing lift and comfort. Grab our alluring padded bras for ample support and rounded shape. It boosts your confidence. Padded bra is the most essential bra to add in your lingerie wardrobe. It makes your breasts look fuller and firmer. Shyaway padded bras are made for every breast size including large breasts.
Final Words
We hope you come to know different types of padded bras. We have the best-padded bra variants to choose from according to your outfit or occasion. They are super comfortable, supportive, and stylish. Check out our newest padded bra types for women. Grab the best-padded bras available in multiple colors, designs, and sizes.  Also Know about the Different Type of Bras In India.