Nursing bras mostly look like regular bras, but the cups open sidewise or lower when you pull them aside, unzip, or unhook the closure. It will be convenient to open the cup for nursing quickly and simply with one hand. Best nursing bras are essential when breastfeeding.
1. Comfortability
The best nursing bra offers immense comfort. They will ensure breathability and provide open access to breastfeeding. Basically, you will be in your bra 24/7 as long as you decide to breastfeed. That means you need to make sure you have the best nursing bra. 
You won't be comfortable in regular bras. If you have a question on when should I buy a nursing bra! The answer is as soon as you give birth.
The foremost priority to look for in the best nursing bra is comfort.
2. Convenient
All our nursing bras are made of 100% cotton ensuring perfect hygiene.
Bras for breastfeeding mothers should be well-fitted, comfortable wire-free, seam-free, and supportive. Look for breathable fabrics too. Once you're feeding and want to wear a bra at night for support, look for styles that are easy to wear. 
The bra also features straps that hold your breasts more easily while you are nursing. This makes it easier for you to manage the breastfeeding bra with the least amount of resistance, which is always a welcome relief for a mom.
3. Support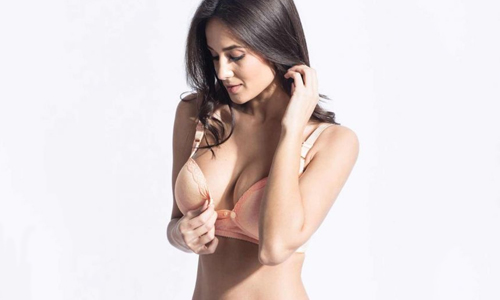 Breasts filled with milk are heavier and need more support than before giving birth. Breasts tend to grow after giving birth so a supportive bra is the best nursing bra for large breasts. It also prevents the flabby, sagging breast after baby graduates from breastfeeding.
4. Affordability
Being a mother to a newborn is so expensive, from hospital bills to diapers and all other expenses. But to ease the expense, here are the best nursing bras in India that come at reasonable prices.
5. Perfect Fit
Whichever style you select, proper fit is the key to comfort. No matter the cost and design, if it doesn't fit right, then it will end up all wrong. Besides being uncomfortable, a mother bra that fits poorly may put pressure on your milk ducts, which can cause them to get plugged and lead to inflammation in the breast leading to many health issues.
What Is the Best Nursing Bra to Buy?
To get your hands on the best nursing bra, you should search specifically for some qualities. You'll definitely need more than one bra: one to wear and extras to use when those get dirty. Plus, nursing moms also need a sexy bra or simply one for the gym. So we have here some handpicked best selling nursing bras for you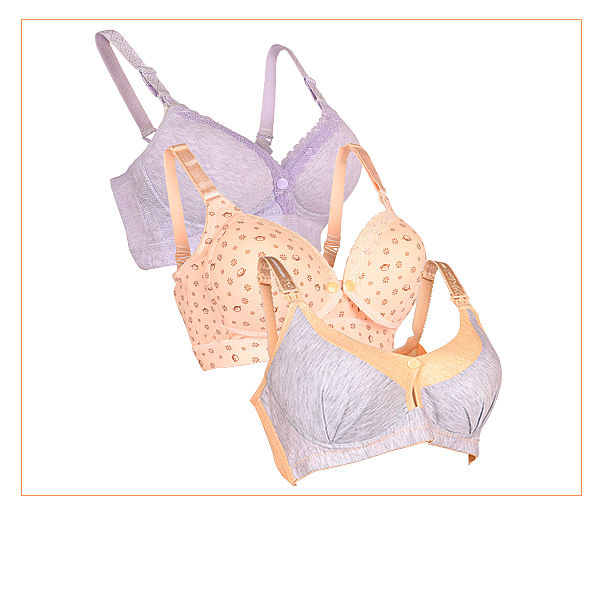 They come in all colors, sizes, and designs.
What Size Nursing Bra Should I Get?
Choosing the right bra is quite a difficult task. We will tell you how to choose nursing bra size
Step 1:

Find your band size-

To do this, measure around your body, just below your breasts, using the tape measure level.

Step 2:

Find your cup size- measure around your bust at the fullest part of the bust line. Be sure to keep the tape level all the way around.
After measuring you must subtract your band size from your bust size to get the cup size.
Are Maternity Bra and Nursing Bra the Same? How Is Nursing Bra Different?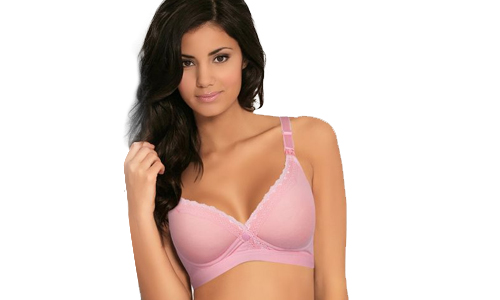 Maternity Bras are stretchy and have more hooks & eyes to make sure your breasts sit properly as they keep growing. The best nursing bras come equipped with straps that unclip from the front, allowing the cups to open so you can easily front open the bra for feeding your baby more conveniently. 
Both offer a lot of the same key details that provide pregnant women comfort.
What Can You Wear Instead of a Nursing Bra?
Clip and Pump- Hands-free nursing bra accessory's revolutionary design offers moms the convenience, and ease they've been asking for. This securely attaches to our nursing bras and fulfills its purpose. 
Nursing pads are very useful, when placed into a regular or a nursing bra, they can absorb breast milk from leaking breasts to help prevent embarrassment, and protect your clothing from stains.