The joys of motherhood can't be explained in words. If you're a new mom or mom-to-be sending you our hearty congratulations! As soon as you know you're pregnant, you might have made various changes to your lifestyle. From food to clothing, you choose everything considering your health and your little ones' health. But what about bras? If you're a person who thinks a nursing bra is only breastfeeding your baby, you're absolutely wrong! Nursing bras are used for all pregnancy stages, it accommodates your breasts changes right from your first trimester. The nursing bra is a boon to all pregnant women. You might have known its benefits but do you know the "anatomy of a nursing bra"? Read on to know 
Nursing Bra Anatomy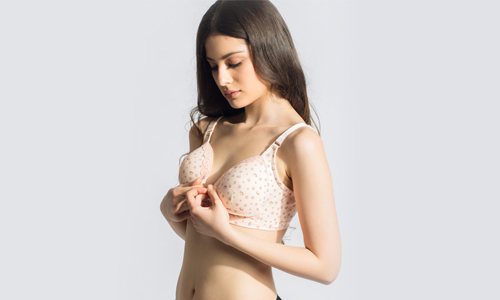 Nursing bras have similar anatomy as normal bras yet they stand out with some extra features(to ease your breastfeeding experience). Here we've listed the maternity bra parts in the order that it is tailored in a way to make your pregnancy easier and simpler.
Moulded Cups- A nursing bra comes with moulded cups to accommodate your breasts changes and to provide comfort and lift. Moulded cups give you firmer and fuller breasts and help you to achieve a round shape.
Easy Front Openings- Holding your baby in one hand and unfastening your bra hook in the other hand is quite frustrating. So a nursing bra comes with a front opening with buttons or side hooks to nurse with ease.  
Leak Proof Cups– Breasts leakage is normal during the early months of pregnancy. Prolonged leakage can cause breast infections like mastitis. Nursing bras are crafted with leak-proof cups to keep your breasts clean and dry and to prevent infection.
3-4 hook and Eye Fasteners- A nursing bra usually comes with 3-4 hooks and eye fasteners for maximum support. You can also adjust your size according to your breast changes.
Full Cup- During pregnancy, your breasts will be larger and fuller than usual. So a full cup bra accommodates your breasts by holding up the extra weight and also prevents them from sagging.
Slider- Nursing bra comes with adjustable straps or sliders, so you can adjust whenever your breasts grow in size during your trimesters.  
Wider Straps- Nursing bras mostly have wider straps to offer comfort and support. Wider straps not only hold your breasts in place but also prevent neck and back pain.
Wing- The wing in a nursing bra provides a comfy fit and secure support without restriction.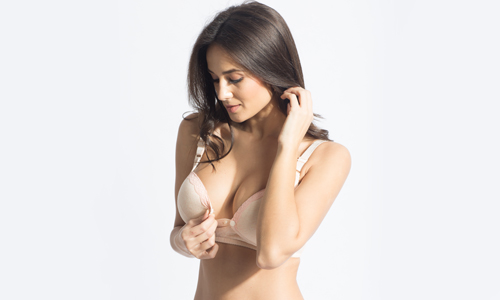 Apex- The apex is nothing but the part where your straps join the cup.
Center Gore– The centre part of the maternity bra is called centre gore. If your centre cup is floating away you're wearing the wrong size bra.
What Is a Nursing Bra Made Of?
The main aspect that makes nursing bras more comfortable is their fabrics. Nursing bras are mostly made with soft and breathable fabrics like cotton and spandex. Both cotton and spandex are good at moisture-wicking and thus prevents the formation of bacteria and fungus.
Nursing Bra Fabrics
Cotton- A cotton bra is comfortable, durable and absorbent. It allows your breasts to breathe and provides comfort during all your trimester.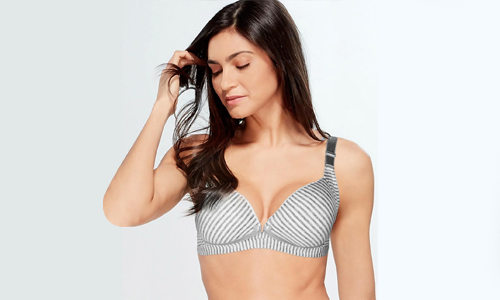 Spandex- Spandex is a lightweight fabric and it acts as a second skin. It is extremely absorbent and stretchable, so it retains the original shape of your breasts.
Lace- Pregnancy should not stop you from flaunting. Lace bras are made with light fabrics and it gives you an effortlessly stylish look.